Gas Boilers, Steam Traps and Thermostatic Radiator Valves
Lower gas usage at your multifamily property by upgrading your gas heating system to a high-efficiency natural gas boiler. Energy Trust also offers incentives on steam traps and thermostatic radiator valves to lower gas usage at your multifamily property.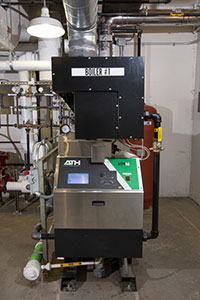 To get started on your energy-efficient upgrade follow the steps below or contact a program representative.
Establish your eligibility.

Read More >

Property's heating must be provided by NW Natural, Cascade Natural Gas or Avista.
Cash incentives are available to all Oregon multifamily attached residential properties with two or more units including: duplexes, triplexes and fourplexes; side-by-side units; and stacked structures with five or more units. For specific incentives based on your building type see the "Details" tab for further eligibility requirements.
Energy-saving improvements must meet program requirements.

Find a trade ally contractor or work with your own contractor.

Install equipment that meets the requirements listed on the Details tab.

Complete and submit an incentive application with supporting documentation.

Proof of payment (invoice or receipt marked paid) and/or contractor's invoice
A W-9 or Substitute W-9 form is required for investment properties.
Energy Trust must receive applications within 90 days from the date of purchase and installation.

Get your incentive.

You should receive a cash incentive check within 6-8 weeks after all information is received.

Note: A post-installation verification may be required.

Energy Trust is limiting the maximum amount of standard electric incentives a customer site may receive per year.
Portland General Electric sites are limited to a maximum of $12,000 per site, per year.
Pacific Power sites are limited to a maximum of $6,000 per site, per year.
Equipment
Incentive
Requirements
High-Efficiency Condensing Boiler
$8.50 per kBtu/h

Minimum 94% efficiency Annual Fuel Utilization Efficiency (AFUE) or Thermal Efficiency (TE).
Cannot be a backup boiler and must be used for HVAC purposes.
System must have a return water temperature appropriate to condensing functionality.

Steam Traps
$100 each

Repair/replace failed open steam traps.

Thermostatic Radiator Valves (TRVs)
$100 each

Gas central hydronic or steam systems only.
Replace manual, non-thermostatic valves at dwelling unit radiators.
Incentives are subject to funding availability and may change. Incentives are not intended to influence consumer decisions on fuel sources.
Need Help? Contact Us.
We're here to explain the process and benefits. Give us a call at 1.877.510.2130 or send us an email at multifamily@energytrust.org.
Success Stories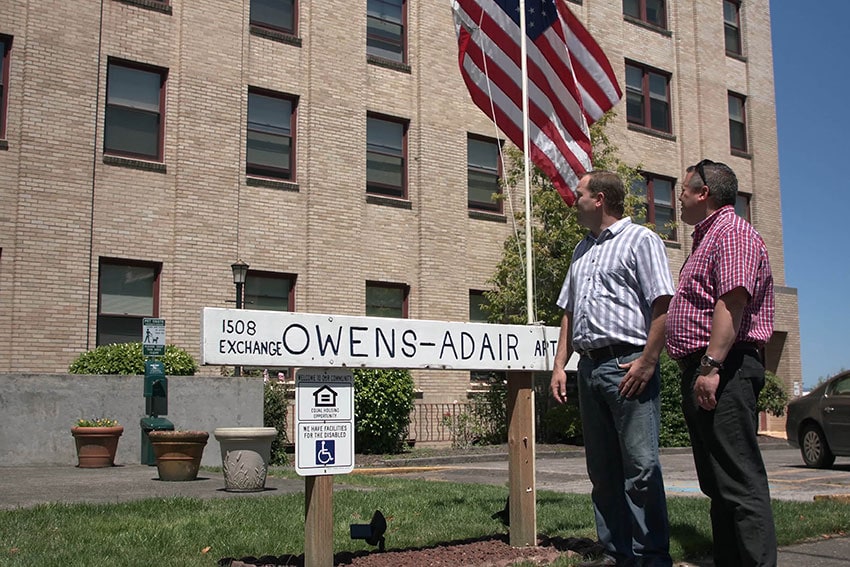 Owens Adair Apartments, Astoria